Feed your Animals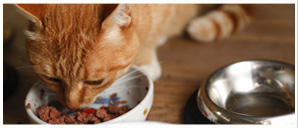 I will visit your furry friends as many times as you like so they stay happy and healthy in the comfort of their own home
Water your Plants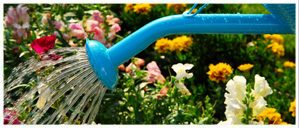 Don't let your expensive indoor or outdoor plants and hanging baskets die of thirst while you are away. I can water and tend to them whilst you are lying by the pool!
Welcome Home Shopping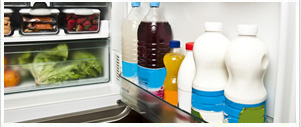 There is nothing worse than coming home from a long journey to find there's no milk for your well-earned cuppa. Leave me a list to do a quick food shop for you (cost of groceries in addition to visit fee)
I also offer the following
Administering medication
If your pet requires any form of medication, I can administer this where necessary. I also have access to a 24/7 365 days per year emergency Vet helpline if your pet falls ill
Remove post and parcels
Nothing shouts "we're on holiday!" louder than having post and parcels hanging out of your letterbox. I will tidy your post away, and can even be available to take delivery of parcels (by prior arrangement)
Take out your bins
So your bin does not stay out for the duration of your holiday and you don't have to come back to a full bin
Cleaning out animals
I will make sure you do not come home from your well-deserved break to a smelly litter tray, basket or cage
Experience
I have over 22 years experience of looking after animals so you can be sure they are in safe hands
Make your home looked lived in
To give your home that lived in look, I can arrange it so your home is not in total darkness at night and lights are switched off during the day, whilst at the same time opening and closing curtains as necessary
Who will be in my house?
My name is Jen, I'm 31 and I'm married with a little boy. Growing up we always had pets. We had Lucy who was a beautiful, placid springer spaniel/border collie cross and Zadro, our "big boned" and very loud Canary. I have since owned a variety of animals - most recently Sam, our beloved and very excitable 6 year old chocolate Labrador and Oscar - our very handsome pure black, but rather grumpy 13 year old cat. After returning from maternity leave I decided it was an ideal opportunity to turn my passion for animals and their welfare into a career
Emergency dog walking
Do you usually come home from work during your lunch to let your dog out for a toilet break or to take him for a short walk? (like I used to!) What if you suddenly get called into a meeting, or have to go somewhere straight from work? What would you do? Call me and let me take care of it. I can come to you and collect the key, look after your dog and arrange to get the key back to you after I have finished. I am also available for pre-arranged dog walking
CALL TODAY: 01785 430 530
Areas we cover
I am based in Stone, Staffordshire but cover all areas within Staffordshire and the surrounding areas
Some kind words from our clients...
"Thank you for going the extra mile. We will definitely be using your services in the future"
Simon and Kirsty - Stone, Staffordshire
"Brilliant! We went out for the day and Jen came in to walk and feed our dog. Very reliable and she made everything so easy. Will definitely recommend and use again"
Anon - Trentham, Stoke-on-Trent
"I called Jen last thing at night because I needed someone to walk my dog at lunchtime the next day. She was very helpful and completely took the stress away for me. Excellent service"
Sam - Trentham, Stoke-on-Trent
"Excellent Job. Will be happy to use Jen again - bonus having bread and milk arriving home late"
Glen and Jill - Trentham, Stoke-on-Trent
Bronze Service
for non pet owners
£6/per visit
1 visit
includes:
post/paper/parcels
full security check
Gold Service
our most popular!
1 visit
3 services
PLUS: Bins and Food Shop
full security check
Silver Service
for animal lovers
£8/per visit
1 visit
3 services
and
full security check